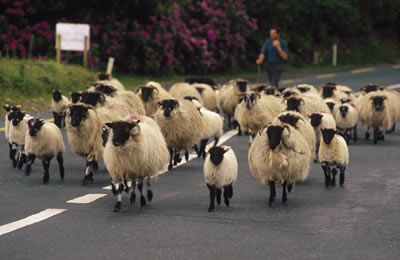 Kaye Beach
May 31, 2011
This article is from Restore Oklahoma Public Education-R.O.P.E.'s latest newsletter. (sign up here to receive ROPE's newsletter by email)
I admire their courage and adherence to principle over politics.  This is what separates the mere advocate from the Watchdog.
Thanks ROPE!
At the State Republican Convention in May, State Superintendent Dr. Janet Barresi told members present that she went up to "The Hill" to testify before the U.S. House Committee on Education and the Workforce and told the Federal Government to stay out of "our business".
In the actual testimony, Dr. Barresi states, "As all participating states prepare to transition to Common Core curriculum standards [initiated with Arne Duncan and the DOE], more flexibility is also needed in the use of federal funds for professional development that would support effective instructional practices. Additionally, broadening the scope of the designation of Title programs to include a wider array of subject matter, such as STEM initiatives, would help enable states to offer a more challenging curriculum."
This does not sound like "get out of our business" so much as "give us the money and let us spend it the way we want".
Republican Ronald Reagan wanted to abolish the Federal Department of Education created by Jimmy Carter. Our state Republican platform specifically says, "The federal government has no constitutional role in education"
Though Dr. Barresi has stated on numerous occasions that she advocates for "local control", a post on the State Department of Education website dated "May 19th" heralded the announcement that Dr. Barresi had just joined Jeb Bush's Chiefs for Change.
As is visible from the post on the left, the Chiefs are very specifically advocating MORE federal control of the already over-federalized Elementary and Secondary Education Act. How does surrendering local control of our elementary and secondary students to the federal government in turn provide local control?
According to a CATO study it doesn't. "We find strong evidence that the widespread adoption of preschool and full-day kindergarten is unlikely to improve student achievement."
Though recently, Dr. Barresi told an audience in Tulsa that she had not used Federal money for education reforms she has touted, the NewsOk article in the upper left, Oklahoma State Education Board awards millions to poor-performing schools, flies in the face of such a statement.
ARRA (stimulus) funds are those used to "turnaround" failing schools. Is this semantics? If the Oklahoma State Department of Education is simply 'passing' on the funds from the federal government to the local school, then the Department is not spending them so the Department is not taking federal funds for education reforms?
ROPE has found at least one bill "requested" by the Department containing references or inclusions for access to federal grants. Additionally, ROPE has uncovered the mechanism by which the Core Curriculum Standards and something called the P20 data system (begun by a "requested" bill) which will collect data from children across a wide range of data points and share that information in  without parental consent are linked to federal funding. We will share that with you soon.
In the meantime, we must be vigilant and continue to monitor the words and actions of our newly elected State Superintendent of Public Instruction, Dr. Baressi, and hold her accountable for them.
The School Improvement Grants were approved by the board Thursday and the federal money is intended to help the schools, all of which are in Oklahoma City, improve a track record of poor student performance.
"We're hopeful that this will have an impact," state schools Superintendent Janet Barresi said.
"Early childhood education, special for children ages birth to 3, is both a profound moral obligation and the most effective way to reverse the cycle of poverty in  
America
," Kaiser said in a town-hall meeting in
Washington, D.C.
, following Duncan's announcement.
Q&A With State Supt. Baressi with the Oklahoma Education Association
"No. I don't like mandates. I'm a local control type of fan and advocate. I'm sure Oklahoma City would be happy to share their best practices in this area and results from this. My bottom line is this: I want to see the numbers. I want to see the academic outcomes as a result of this process, after they've had it in for a couple, three years. I want to see how it facilitates outcomes, how it facilitates learning."
The schools have come under scrutiny by conservative and tax watch groups throughout the nation, including Restore Oklahoma Public Education (ROPE), which can be defined as both.
"If Oklahoma teachers are being laid off, why are we as Oklahoma taxpayers paying people from not even inside our country to come and teach our children?" asks Jenni White, president of ROPE.
To Read More information collected on Gulen Schools by ROPE, see this article just recently added to our website.